Enter to Worship
Depart to Serve
New Life Church of God is located in the Crown Heights section of Brooklyn, New York. Our vision simply states that our church will be
a multicultural and multigenerational birthing center. Individuals will be empowered to share the transforming love of Christ, achieve spiritual maturity through Bible Studies, small caring groups, seminars, retreats, discipleship, mentoring and a Bible Institute. We will reach the un-churched by providing caring structures for families, and establish Christ-centered family values. Welcome to our church family! We are especially excited to see you at one of our future events. You are special to the Lord and you are also special to us. See you soon!
Due to the COVID-19 pandemic, we are conducting our 8:30am service via teleconference until further notice. You can view our 11am service by clicking Join Now.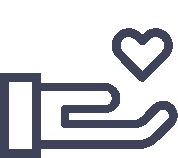 "Whoever is generous to the poor lends to the Lord, and He will repay him for his deed."